Phillies invite 4 minor-league affiliates amid new structure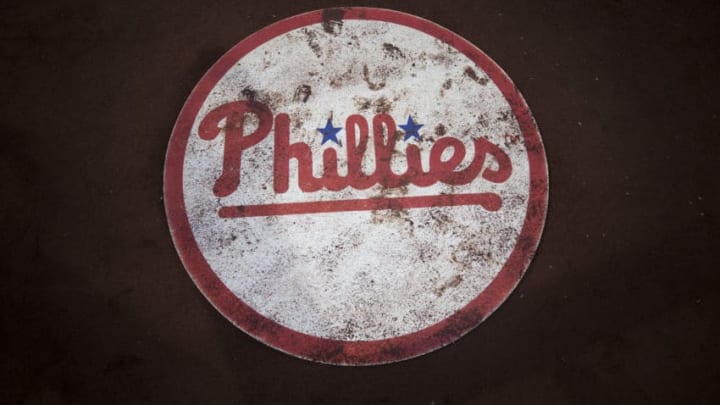 A general view of the Philadelphia Phillies batting circle (Photo by Mitchell Leff/Getty Images) /
The Phillies have revealed their planned minor-league affiliates starting in 2021.
The Philadelphia Phillies announced on Wednesday that they have invited four minor-league clubs to become their affiliates in Major League Baseball's new player development structure, beginning in 2021 — the Lehigh Valley IronPigs (Triple-A), Reading Fightin Phils (Double-A), Jersey Shore BlueClaws (High-A), and Clearwater Threshers (Low-A).
"We are happy to extend an invitation to these four affiliates who have each been a great partner to this organization for many years," said Assistant General Manager Bryan Minniti. "We look forward to continuing our relationship with all four affiliates and their respective communities where we have such long-standing ties."
Combined, these four clubs have been affiliates of the organization for 123 years:
The IronPigs will remain as its Triple-A affiliate, a slot they have had since the 2008 World Series championship season.
The Fighting Phils will enter their 55th year as a Phillies affiliate. They are the longest-tenured affiliate of the Phillies, serving in the Double-A spot since 1967.
The Jersey Shore BlueClaws, formerly the Lakewood BlueClaws, have been affiliated with the Phillies since 2001. Twenty years later, they will be the High-A Phillies affiliate for the first time.
The Threshers, whose home in Clearwater has been the Phillies' spring training site since 1947, will transition to Low-A. They have been affiliated with the organization since 1985.
Organizations throughout Major League Baseball are revealing on Wednesday their planned minor-league affiliates under the new structure. The Phils' four invited clubs are each expected to accept the invitation.
With their Single-A affiliates swapping their High-A and Low-A designations, higher-developed prospects from the organization will be playing closer to Philadelphia, before they make the jump to Reading (Double-A) and Lehigh Valley (Triple-A).
The National League East division-rival Washington Nationals invited the Wilmington Blue Rocks, formerly affiliated with the Kansas City Royals, to be their High-A minor-league team. Wilmington ownership plans to accept the invitation, meaning the Nationals are entering "Phillies fan territory," nearby in Delaware.
Also as part of this offseason's changes to the Minor League structure includes the former Phillies short-season affiliate Williamsport Crosscutters now being part of the new MLB Draft League.