MLB playoff format doesn't need to be changed, top seeds just need to play better
Complaints about the new MLB playoff format have been common dating back to the 2022 postseason. The format is not to blame, the underperforming teams are.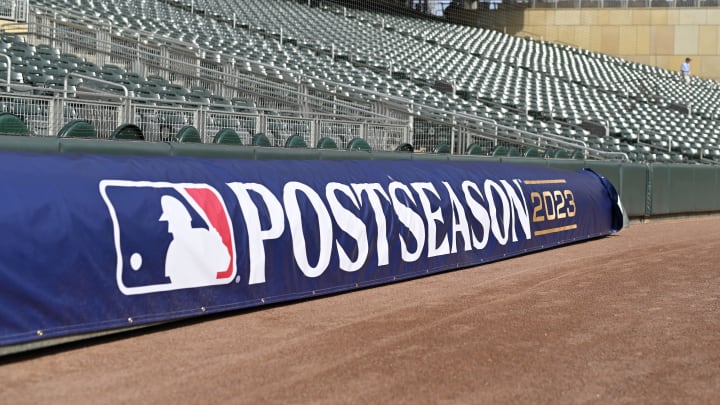 MLB Playoffs / Stephen Maturen/GettyImages
Since Major League Baseball introduced a new playoff format — adding a third Wild Card team in each league and not reseeding after each round — following the most recent Collective Bargaining Agreement, fans and some media members have complained that the new setup places higher seeded teams at a disadvantage.
Let's examine some of those arguments and interpret their validity.
Argument 1: Not reseeding after the Wild Card Round
One major argument is that the top-seeded teams should play the lowest remaining seeds — as in the other major American sports leagues.
But consider that after the 2022 Wild Card Series, the top American League teams, the New York Yankees and the Houston Astros, both beat the teams that advanced past the Wild Card round and ended up playing each other in the ALCS, with the Astros going on to win the World Series.
In the National League, the lowest-seeded team — the Philadelphia Phillies — beat the third-seeded team, the second-seeded team and the fifth-seeded team to advance to the World Series. If the new format did reseed following the Wild Card Series, the Phillies would have played the Los Angeles Dodgers, and the San Diego Padres would have played the Atlanta Braves.
Both the Phillies and Padres won in the NLDS, beating the higher-seeded teams anyway. There is no telling what would have happened if there was a reseed, but neither team would have been an easy foe.
In playoff baseball, anything can happen. The postseason would be boring if the higher seed automatically advanced every year.
Another major aspect of postseason baseball is that the hot teams usually prevail. For example, the 2007 Colorado Rockies were likely not the best NL team, but they got hot at the right time and advanced to the World Series. While higher seeds should receive advantages, no advantage will lead to success 100 percent of the time.
NEXT: Is a long layoff an advantage or disadvantage?