Phillies, minors hitting coordinator Jason Ochart part ways after 4 seasons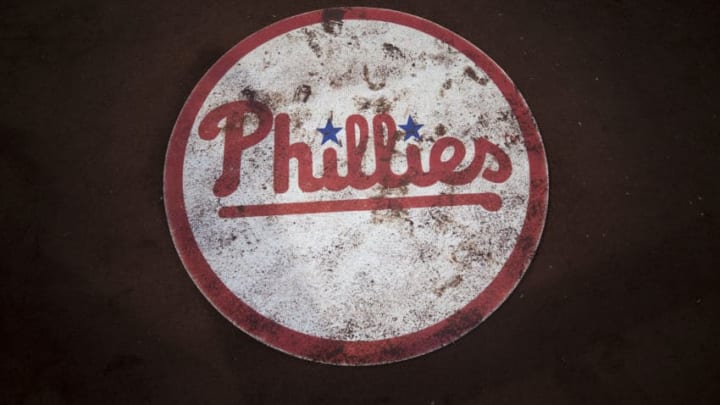 A general view of the Philadelphia Phillies batting circle (Photo by Mitchell Leff/Getty Images) /
Jason Ochart departs the Phillies player development department.
The Philadelphia Phillies front office has undergone some change in recent seasons — highlighted by the additions of Dave Dombrowski as president of baseball operations and Preston Mattingly as director of player development.
The son of Miami Marlins manager and New York Yankees great Don Mattingly, Preston joined the Phillies last September after spending five seasons with the San Diego Padres — in roles that included coordinator of major league advance scouting and game planning, as well as manager of scouting.
Mattingly worked closely with the research and development department and the coaching staff while with the National League West organization. Less than a year since joining the Phillies, it appears Mattingly is taking the organization's minor-league hitting program in a new direction.
Saturday morning, Phillies minor-league hitting coordinator Jason Ochart took to social media to announce his departure:
"It's been a great 4 years with the Phillies but my time as their minor league hitting coordinator has come to an end. After much thought, I've decided that it's time for something new.I'm proud of the work we've done and it brings me great joy to tune in to the Phillies games every night and see homegrown hitters in "The Daycare" contributing at the big league level.When I was hired in 2019, I was tasked with modernizing our player development processes and to build a hitting system that developed major league talent, something the org had been missing. I am confident that the org is in a better place today than it was back then and I believe the future is looking brighter" now than it has in quite some time."
Before joining the Phillies, Ochart was an assistant baseball coach at Menlo College in California, where he served as the hitting instructor from 2013 to 2016. A former third baseman at Vanguard University of Southern California, Ochart's 2019 hire brought a new wave of thinking to the Phillies organization — teaching prospects data-driven, performance hitting metrics through the Driveline Baseball program that he co-owns.
Ochart went on to describe the Phillies as a "first-class organization" and said it was a pleasure to be their hitting coordinator, adding:
""I'm grateful of many things, but more than anything it's the relationships I've made and all the lessons I've learned along the way.""
Perhaps the player fans will recognize the most from the Ochart era is infielder Bryson Stott, who has made positive strides in his rookie season. Back in 2020, the former first-round draft pick had nothing but positive things to say about Ochart's data methodology:
""He showed me how much better my numbers were when my hip was my first movement … If your hands or arms start your swing, your numbers go way down. And he can show you your numbers right there, on his phone.""
There is not much for Phillies fans to take away from this departure except to trust Mattingly and the new direction he is taking the organization's player development department.