Phillies: Bart Braun, special assistant to GM, passes away at 64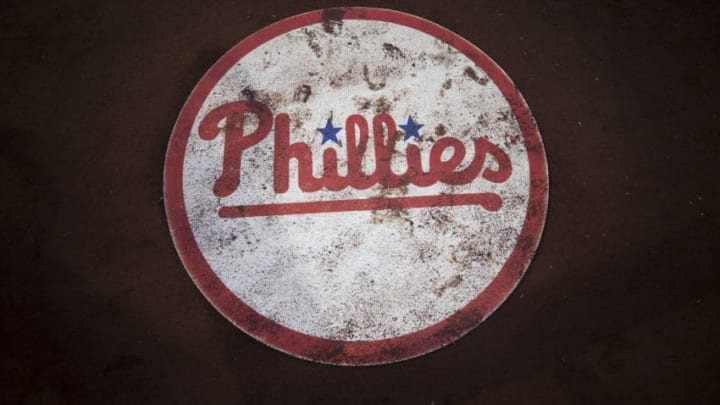 A general view of the Philadelphia Phillies batting circle (Photo by Mitchell Leff/Getty Images) /
Phillies special assistant to the general manager Bart Braun has passed away
The Philadelphia Phillies have lost another member of their family. Longtime scout and executive Bart Braun has passed away at the age of 64, according to the Tampa Bay Times' Marc Topkin. Braun is survived by his wife, Patricia, and son, Bart Jr.
Braun joined the Phillies baseball operations staff on Oct. 2, 2012, as special assistant to the general manager, and had served in that role ever since. He was one of three current special assistants to GM Matt Klentak, along with Pete Mackanin and Jorge Velandia. Also, Larry Bowa, Charlie Manuel and Pat Gillick serve as senior advisors.
"Bart was a legend in the scouting world, and his evaluations played a role in virtually every player acquisition that the Phillies have made in recent years," Klentak said of Braun, who spent 44 years in baseball as a player, scout, and front office personnel. "But what many of us will miss most is Bart's energy, his laugh, his loyal friendship, his passion for life and his love for the game of baseball. On behalf of all of Bart's friends and colleagues at the Phillies, I extend our deepest condolences to Patty and Bart Jr."
Braun is the fourth member of the organization's family to pass away this month, the others including legendary infielder and Wall of Famer Tony Taylor (84 years old), longtime player and coach 'Irish' Mike Ryan (78 years old), and relief pitcher Tyson Brummett (35 years old).
Before joining the Phillies front office, Braun spent 18 years with the Tampa Bay Rays as special assignment scout (2006-12), assistant general manager (1997-2005), and special assistant to the general manager (1995-97).
Prior, the Vallejo, California, native served as the national scouting supervisor for the Atlanta Braves from 1991 through July of 1995; from 1984-91, he spent seven years in the amateur scouting department of the Pittsburgh Pirates, where in his final two years served as the regional scouting supervisor.
Braun's baseball operations and scouting career began in 1983 with the Detroit Tigers; his near 40-year career in the front office followed a seven-year professional playing career as a right-handed pitcher.
He was drafted in the third round by the Oakland Athletics in 1976, and later also pitched for the Cleveland Indians, Toronto Blue Jays and California Angels organizations. Twice, he reached the Triple-A level.