Summer must-haves for the Philadelphia Phillies fan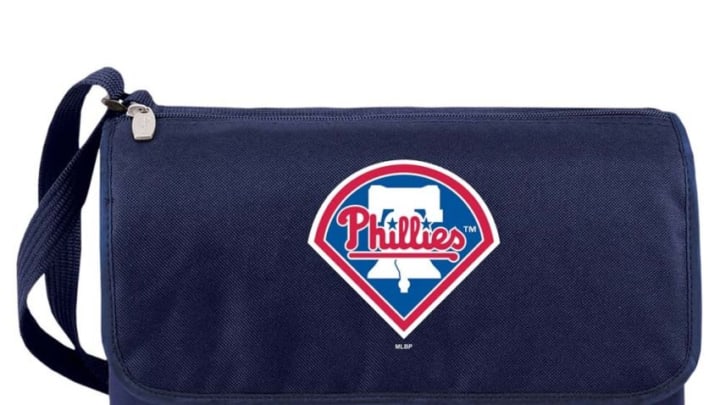 The days are long, the sun is hot and we're in summertime. But these Philadelphia Phillies must-haves will have you feeling breezy for the next few months.
You turn up the air conditioning a bit, sweatpants hit the back of the closet and you daydream about taking a swim. Must mean we're neck-deep in hot, hot, hot summertime.
But while the dog days of August loom large, these Philadelphia Phillies summer must-haves will have you feeling great.
A fresh new look that will help keep you cool as temperatures rise. And you're going to look great, too.
Get your Nike t-shirt at Fanatics for $29.99.
Fanatics /
Philadelphia Phillies PTX Backpack Cooler
This cooler can hold 23 cans and will keep all your beverages cold for hours and hours. That's the type of cooling power you'll need this summer.
Get your PTX backpack cooler at Fanatics for $49.99.
Amazon /
Ninja Foodi 5-in-1 Indoor Smokeless Air Fry Electric Grill
While almost everyone loves the taste of a hamburger fresh off the grill, not everyone has the space available for an outdoor range. If that's you – or if you're looking for something that isn't so pricey – this indoor smokeless grill is for you.
After 291 reviews on Amazon, this indoor grill owns a 4.6-star rating. So get your carnivore on.
Get a Ninja Foodi 5-in-1 Indoor Smokeless Air Fry Electric Grill at Amazon for $229.99.
Fanatics /
Philadelphia Phillies Picnic Blanket Tote
This awesome picnic blanket folds up into a tote for ultimate convenience. Measures approximately 59″ x 51″ when fully open.
Get a picnic blanket tote at Fanatics for $44.99.
Fanatics /
Philadelphia Phillies Stainless Steel Tumbler
Don't let the summer sun make your beverage of choice all warm and gross. Instead, get this double-insulated, stainless steel tumbler, which will keep your drink cold for hours.
Get a stainless steel tumbler at Fanatics for $34.99.
FOCO /
Philadelphia Phillies Gaiter Scarf
The CDC recommends a face covering in public. If you aren't interested in hurting the back of your ears, or shaving your beard, then you'll love a gaiter scarf. Multiple styles are available.
Get a gaiter scarf at FOCO for $13.
Amazon /
TCL 55in. 4K UHD HDR Smart TV
Okay, okay, hear us out. We know that summertime is about getting outside and having fun. But there's only so much fun to be had when the temperatures reach triple digits. When that happens, you come inside and fire up this massive new television, watch some old highlights and sip some lemonade.
Get a TCL 55″ 4K UHD Smart TV at Amazon for $399.99.
FOCO /
Philadelphia Phillies Swimwear
Hit the beach or the pool while supporting your team with these swim trunks. Multiple styles available, including tie-dye, floral and grill pro.
Get a pair of swimming trunks at FOCO for $40.
FOCO /
Philadelphia Phillies Slides
Support your team from head to toe with these gel slides. Multiples styles are available.
Get a pair of slides at FOCO for $25.
Amazon /
Best Choice Products 2-Person Cotton Hammock w/ Stand
No trees in the backyard? No problem! This two-person hammock has its own stand and comes in multiple color options.
There are nearly 2,800 reviews on this on Amazon, and users have rated at an average of 4.4-stars. Full disclosure – I have one of these in my backyard, and I love it.
Get a Best Choice Products hammock with stand for $162.99 at Amazon.
We independently choose products and services we actually love and think you will too. This post contains affiliate links, where we may receive a percentage of any sale made from the links on this page. Prices and availability accurate as of the time of publication.