Phillies officially sign 8 undrafted free-agent pitchers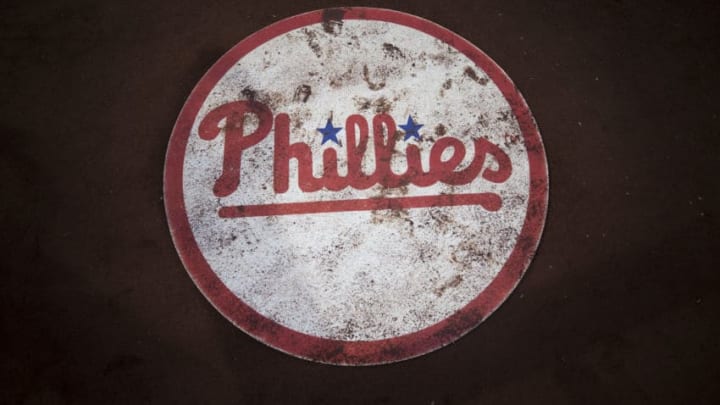 A general view of the Philadelphia Phillies batting circle (Photo by Mitchell Leff/Getty Images) /
The Phillies have come to terms with eight undrafted free-agent pitchers
As part of the unique, five-round 2020 MLB amateur draft earlier in the month, the Philadelphia Phillies were allowed to afterwards sign an unlimited amount of draft-eligible players for no more than $20,000.
On Tuesday, the club announced it has agreed to terms with eight of them, all of whom are pitchers: right-handers Chase Antle (Coastal Carolina University), Jonathan Hughes (Georgia Tech), Sam Jacobsak (Northeastern University), Noah Skirrow (Liberty University), and Billy Sullivan IV (University of Delaware); and southpaws Jordan Fowler (University of Central Missouri), Jake McKenna (Ocean City High School), J.P. Woodward (Lafayette College).
RELATED | Phillies 2020 MLB Draft grades: What the experts think
Phillies amateur scouting director Brian Barber said they planned to be "aggressive and sign several undrafted free agents," according to MLB.com's Todd Zolecki. They appear to have done just that.
Jacobsak tells the Boston Globe why the Phillies stood out and were his top choice: "They had five or more pitchers in major league spring training drafted after the fifth round. They had huge success growing their prospects into big leaguers, and that was an eye-opening thing."
The Phillies have been praised for having a successful draft, and even finding under-the-radar talent in the amateur free-agent pool. Read below for brief blurbs about each of the eight signees.
---
RHP Chase Antle, Coastal Carolina University
Twitter account: @Chase_Antle32
Antle, listed at 6-foot-2, received free-agent offers from 12 teams following the draft, according to ThisWeekSports.com. Antle says: "Even though the (draft) didn't end the way I wanted it to, I knew that I was going to get an opportunity at the end of the day and that's all I could really ask for."
The 23-year-old pitched three seasons at Bowling Green, but missed the 2018 season due to right biceps tenodesis surgery. Antle earned a bachelor's degree in 2019, he played his redshirt season at Coastal Carolina last summer to pursue a MBA. There, the right-hander pitched three scoreless innings and twice hit 99 miles per hour on the radar gun.