Phillies, Fans Running Wild Against Brewers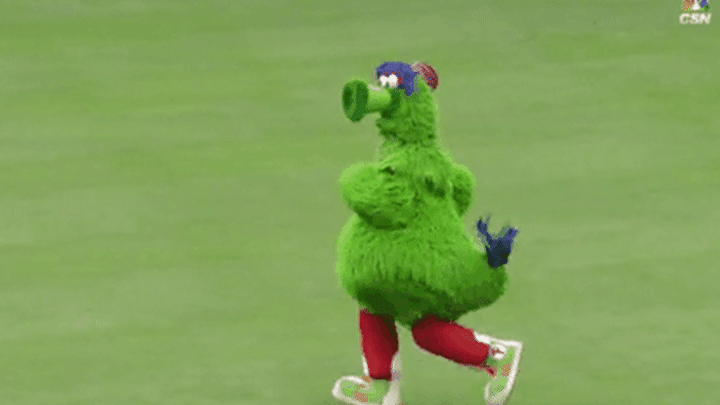 The Phillies have had a tough year offensively, but whenever they play the Milwaukee Brewers they always seem to find their stroke. This Phillies have only scored three runs or more three times in the past 10 games.
Despite scoring eight runs in the first six innings, the offense could have produced more if not for multiple instances of fan interference.
A ball that got past first baseman Chris Carter ricocheted into foul territory and allowed two runs to cross the plate. Unfortunately, a fan picked up said baseball, forcing a run to head back to third base.
Then, a fan reached over on this Tommy Joseph extra-base hit, which was originally called a home run. That was later changed to a double, taking two runs off the board.
Thankfully, Jimmy Paredes followed that up with a three run home run of his own, followed by a Cameron Rupp bomb to left field. Maikel Franco hit his 10th home run of the year early in the game as well.
Aaron Nola had another strong game, flashing an unhittable curveball that helped him collect nine more strikeouts.
All of the fan, or even Phanatic, miscues come off the heels of a fan allegedly throwing a beer bottle at Ryan Howard after Saturdays game. Fans who were sitting near the incident got a picture of the fan that has been circulating through social media. The Phillies and Philadelphia Police are looking for this fan, so if you recognize him please contact them