Phillies Hellickson Gets Thumbs Up From Miguel Cabrera After Striking Him Out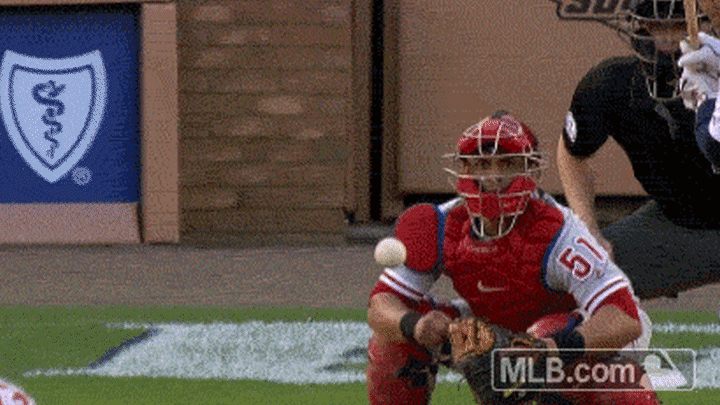 Despite a tough back-to-back loss handed over by the Detroit Tigers, Phillies fans saw something you rarely see from an opposing player.
After a tough battle between Phillies starter Jeremy Hellickson and Detroit Tigers first baseman Miguel Cabrera, Hellickson threw a change-up in the dirt that got Cabrera fooled and swinging for the third out of the third inning with a runner on base.
As Hellickson walked off the mound, the veteran Cabrera gave his (un)worthy opponent a simple gesture that caught many fans off guard.
Luckily, the Comcast Sportsnet cameras and broadcasters got an eye on it and were able to replay it when they came back for the fourth inning.
I don't know about you, but I found that awesome.
For a player as dominant as Miguel Cabrera has been through his career, being able to have fun playing the game and acknowledge your opponents skills is great to see.
Perhaps because he hit two home runs last night he felt sorry and had to give the Phillies the equivalent of a pat on the back.
It's basically when you lose your Little League tournament and they give each kid a trophy with a different inscription like "Coolest Glove" or "Biggest Swing."
At least that's what I've been told they say. My Little League coach forgot to put a plague on my participation trophies. I blame him that I can't hit a 95 MPH fastball.
Even more exciting than Cabrera acknowledging his defeat was seeing Tommy Joseph back at it and driving in the teams only run of the game. While he may not develop into the franchise first baseman (perhaps Andrew Knapp moves over there) it is refreshing not seeing Ryan Howard strike out three times on nine pitches.
Oh, wait. He still is? Even as a DH?
Now we really can't trade him to an American League team.
Thanks Rueben.